Dwayne Wade,Carmelo Anthony, and Idris Elba In Milan For Fashion Week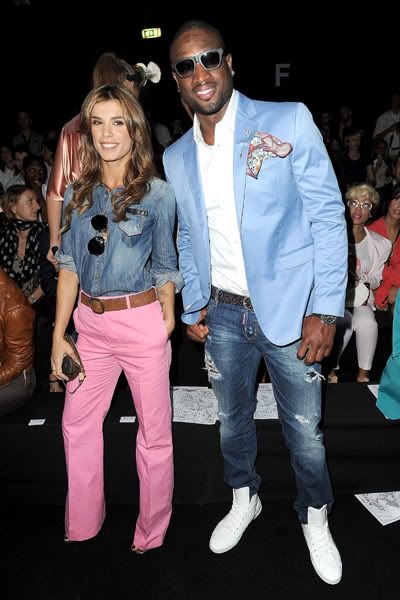 Thanks to the TheYBF for really waking me up this morning with these pictures of Dwayne Wade, Carmelo Anthony, and Idris Elba at Fashion week in Milan.
While I am not impressed with Dwayne Wades attire and the strength of his pants being so tight, Melo and the talented Idris were drool worthy in their get ups. Take a look.
I could be reaching, but if I'm not mistaking, I too have these same exact jeans Wade. I'm just saying.  Also glad he decided to take those shades off as well for this picture. Those were also a fashion MISS in my book. What are your thoughts of Dwayne Wades entire ensemble here?
Then over here in the other corner, I don't think we can get a more picture perfect duo in one shot. The sexy Idris Elba sported his usual black suit with a nice light lavender tie while Carmelo wore a white tee under a nice looking wind breaker jacket with gray pants. Simple yet oh so sexy.